Engagement Rate Increases Don't Happen Every Day!
Challenge
We all think about our future, but let's be honest: retirement? Ugh. It's a challenge CARTIER knows well since one of their clients is a major publicly run investment fund offering RRSPs. A financial institution is about as hard as it gets for an online ad campaign.
CARTIER managed to create amazing, thought-producing ads but finding the right audiences remained a struggle. Everyone needs RRSPs, but you must be in the right mindset to care about them.

CARTIER had been keeping an eye on the Receptivity metric, and with our publisher partner list growing, they decided to give us a shot, using Receptive on not one but TWO networks. The goal was simple: create as much awareness as possible and increase the engagement rate.
Approach
This campaign was run as an A/B test between two different groups.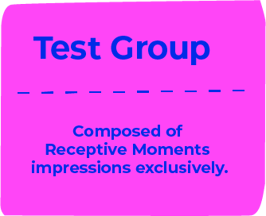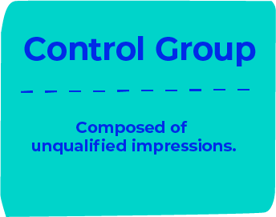 Results
The ads ran on two of our publisher partner's platforms, and the results couldn't be any simpler. The receptive group engaged an astonishing 228% more than the control group. No matter the subject, it's becoming obvious that attentive users are simply the best crowd to advertise to. Receptivity is more than a metric, it's also common sense.