How Receptivity Slashed A Telco's Video Cost-per-click By 70%
Challenge
Selling smartphones can be a complicated business. Consumers feel like telcos offer the same products, the only difference being their deals and innovative plans. For this reason, optimizing telco online campaigns down to the last dollar has always been crucial.
The Telco wanted to run a campaign to test Receptivity and see if it could get them the results they need. This campaign used both video and display impressions. During prime advertising moments, the sheer amount of impressions can be overwhelming and difficult to categorize. This situation is what led The Telco to explore new options and find Receptivity.
The plan was to buy receptive impressions from publishers offering them, save money and gain more conversions.
Approach
We did an A/B test that was run on a regular conversion campaign, including display and video components. The campaign was split into two separate groups to ensure no cross-contamination:
Test Group: composed of only Receptive Moments impressions.
Control Group: standard run of the campaign without qualifying impressions.
The attribution window of the test was a full 28 days to capture every conversion generated by the campaign and get the appropriate result.

Results
After a full month, the results were staggering. Not only did Receptive impressions cut down the cost-per-click on video by 70%, but the cost per consideration also went down by 56% on display ads.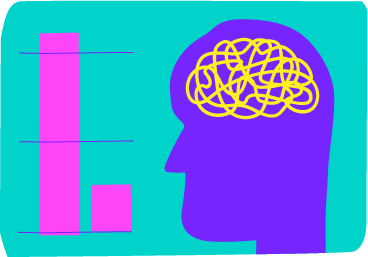 The Telco's media agency was so impressed with the high engagement rates of receptive users that they recommended this type of impression be favored for all campaigns moving forward
This test cemented Receptive inventories as a critical tool in the Telco's future campaign strategies. This tool gives them an important edge over their competitors by lowering their costs and increasing their impact with real human users on Receptivity-powered publisher websites.
.