Introduction
The importance of human context
Our client, a top performance marketing agency was searching for an extra, unique way of measuring the effectiveness of a mobile ad. Beyond viewability, how can you verify if audiences (both targeted and bought) are truly receptive to the message at any given moment?
That's where CONTXTFUL joined to provide more context behind a user's interaction with their mobile device.
OBJECTIVES
Advantage of Receptivity™ for Advertisers on campaigns
01
To measure the impact of a message in any given context, and optimize the messaging accordingly.
02
To quantify the impact of Receptivity™ on a specific campaign's performance.
Approach
Obtaining actionable data
By integrating CONTXTFUL's Receptivity™ in a mobile ad campaign for the agency's top fashion retailer client, we were able to measure mobile users in real time and use the analyzed results to optimize campaign parameters.
Mobile programmatic campaigns improved, reducing the cost per session and gaining a higher-quality audience as well as a higher conversion ratio.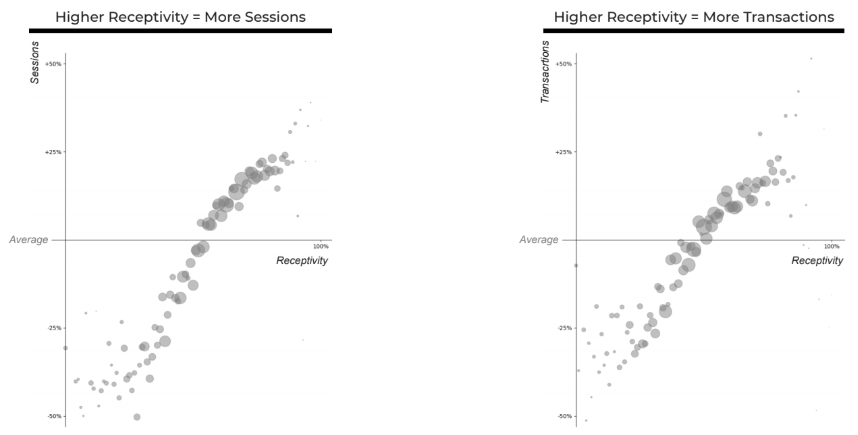 Receptivity™ impact on a mobile ad campaign and its ROAS.
More Results
Other case studies